Must for every one who wants to learn Beauty Care.
Course Content
Introduction & Anatomy
Unani Terms
Types of Skin
Form of Herbs
Cosmetic Recipies
Hair & Care
Huzaz
Intashar-e-Shaar
Kasrat-e-Shaa
Kasrat-e-Arq
Course Duration
6 Months only
Online Admission
Applicants can submit their admission application forms 'online' round the year. Applications shall be processed for January/July session depending upon the date of submission by the student. Payment of programme fee can be made through credit card, debit card, cash deposit in designated banks, demand drafts.
Re-admission
The students who are not able to clear their programme within the maximum duration can take re-admission in the same programme. He will have to pay full programme fee.
Refund of Fee
Fee once paid will not be refunded under any circumstances. It is also not adjustable against any other programme of this society. However, in cases where society denies admission, the programme fee will be refunded after deduction of registration fee through A/c Payee Cheque Only.
Study Material
The student can down load the study material from the society website.
Disputes on Admission & other matters
The place of jurisdiction of filing of suit, if necessary, will be only New Delhi/Delhi.
Examination:-
On line examination will be conducted by HAKMS (Hakim Ajmal Khan Memorial Society). 100 objective type questions will be sent to you by e-mail. You may attempt the test in any order you like. Since the questions are objective type, answers are not required to be written in words or sentences. For each question, there are four possible answers and only one of them is correct. You have to select the right answer from amongst the given choices.
No credit will be given if more than one answer is given for one question. Therefore, you should select the most appropriate answer.
There is no negative marking for wrong answers.
Candidates will have to obtain at least 50% marks to pass. Maximum three attempts will be given to pass. Candidate will have to complete the course with in 1 ½ (one & half year). After that the registration will be cancelled by HAKMS.
Qualified candidates will be awarded with certificate by Hakim Ajmal Khan Memorial Society®. Special prize will be given to the topper student of each batch.
For any query, please contact the programme controller.
If you are interested to enroll in this Basic Course in Unani, please follow the below steps:
Pay the course fee, as per below details
Go to Course page
Course Fee
INR 5000 (For Indians Only)
$100 (For Non-Indians Only)
Once we receive your payment, you will be allowed to download the course material.
The payment methods are as below:
Bank Transfer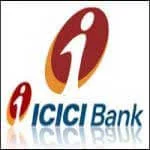 You can make payment through Wire Transfer or Bank Transfer:
Bank Name:
ICICI BANK
Account Number:
004601523559
Account Name:
ASLAM JAVED
Branch:
New Friends Colony, New Delhi
IFSC Code:
ICIC0000046
Swift Code:
Google pay:
9891759909
Paytm:
8468964597
Note: Once you complete the transaction, please email us the details to: draslamjaved67@gmail.com
Demand Draft

You can make Demand Draft in favour of: Aslam Javed
Send DD to below address:
84-C, Khizrabad, Behind Police Booth,
New Friends Colony, New Delhi-110025
Western Union Money Transfer

In the name of Aslam Javed
HIV/AIDS

Treatment in Herbal
HOO-IMM PLUS

(A, B, C, D, E)
The HOO-IMM PLUS (A, B, C, D, E) is an absolutely new, novel, pioneering and revolutionary concept from Unani Herbal to medical science. It is a very safe, efficacious Indian medicine for the relief of AIDS according to the degree & stage of affliction.
View More