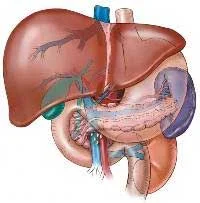 The HOO-IMM PLUS (A, B, C) in combination with HOOPATIN are absolutely new, novel, pioneering and revolutionary concept from Unani Herbal to medical science. It is a very safe, efficacious Indian medicine for the relief of all kinds of Hepatitis, especially HBV & HCV according to the degree and stage of affliction.
HOO-IMM PLUS in combination with HOOPATIN works on our pioneering principle:-
Inhibits viral multiplication & DNA polymerase of Hepatitis B virus.
Immuno Restorative & Hepato Protective
Treatment & Prophylaxis for Opportunistic Infections.
Stimulate & sustain physiological activity in the body.
How HOO-IMM PLUS in combination with HOOPATIN acts for Hepatitis (B & C):
Blocks DNA polymerase, the enzyme needed for the hepatitis B virus to reproduce.
Hepato-protective, detoxifying the liver with the deleterious effects of daily encounters with air-water and food-borne toxins.
Inhibition of DNA polymerase of Hepatitis B virus and a viral-agglutinating activity.
Relieves congested & catarrhal conditions of liver and controls secretion of bile.
Accelerates protein synthesis, thus stimulating cell regeneration.
Inhibits liver cell injury and enhance production of antibodies.
Tones up functions of vital organs of the body.
Curtail the development of ailments.
Reduce & stop the vulnerability to opportunistic infections.
Not prone to Multi drug resistance.
It is safe & free from side effects & contra-indications.
Completely free from any of the injurious ingredients like lead or steroid.
Immunity, vigour & vitality of the patient are restored enabling him to lead a productive energetic life.
Also efficacious for the following diseases:
Toxic/metabolic Liver Diseases,
Acute Viral Hepatitis,
Chronic-persistent Hepatitis,
Chronic-aggressive Hepatitis,
Cirrhosis of the Liver; Jaundice
Fatty Degeneration of the Liver
Safety data from animal studies, Steroids & Metal free Certified. The Toxological Studies, Storage Stability Studies and are being successfully made from the FDA Approved Lab. These medicines proved to be free from any inclusion of Steroids or Heavy Metals.
Also the Certificate of test or analysis by Government analyst and from Drug Control Laboratory Maharashtra State, Mumbai, reveals the safety of the drugs against all metal, steroids, chemicals and other harmful ingredients.
For better understanding of the drugs and its effective action against HBV & HCV virus one should undergo the below mentioned testing and undertake the studies from any renowned & well-equipped institution.
Drug Sensitivity Testing to realize the inhibition rate of the drug against HBV & HCV virus.
Invivo Clinical studies to realize the improvement in general & overall health of the patients.
RNA viral load / Realtime RT-PCR Quantitative testing to evaluate the rate of decrease in viral load in the patients in the 1st month, 2nd month and 3rd month of the treatment.
INVIVO STUDIES:
In the Invivo human clinical studies, this drug were provided as a treatment to the HBV & HCV patients through HAKH Medical Foundation and the improvements in the patients in terms of physical as well as pathological were recorded in proper, controlled condition through standard procedure and all the blood test pertaining to HBV/ HCV were undertaken through Molecular Diagnostic Services in association with Reliance Life Science and the reports & blood samples were maintained for more than 3-5 yrs for repeatability.
The clinical observation of this drug revealed the following improvements in the patients:
7-8 folds decrease in HBV/ HCV viral load counts within 5-6 weeks of the treatment.
Viral load count decreased to less than detectable limit (>100) within 5-7 months of the treatment.
4-6 pounds increment in weight within 2-4 months.
Relief from HBV/ HCV symptoms.
Prophylactic against opportunistic infections.
Patient's undergone treatment for 6-8 months had recorded Negative for HCV by HCV DNA PCR Antigen Test.
HIV/AIDS

Treatment in Herbal
HOO-IMM PLUS

(A, B, C, D, E)
The HOO-IMM PLUS (A, B, C, D, E) is an absolutely new, novel, pioneering and revolutionary concept from Unani Herbal to medical science. It is a very safe, efficacious Indian medicine for the relief of AIDS according to the degree & stage of affliction.
View More