SLIPPED DISC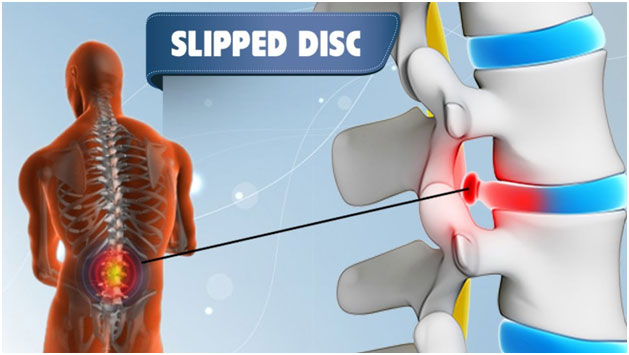 A condition which refers to a problem with a rubbery disc between the spinal bones. This condition occurs when the soft centre of a spinal disc pushes through a crack in the tougher exterior casing.
Slipped Disc Can Cause
lower back pain
numbness or tingling in your shoulders, back, arms, hands, legs or feet
neck pain
problems bending or straightening your back
muscle weakness
pain in the buttocks, hips or legs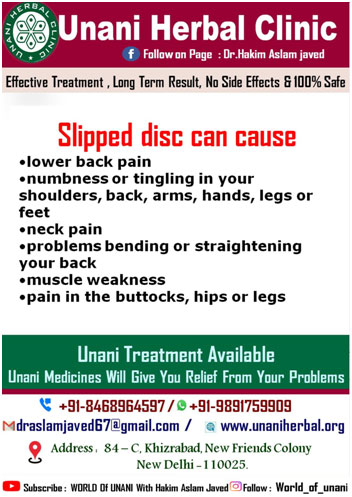 What Causes Slipped Disc
They can happen because of:.
Ageing
Exercising too hard
Lifting heavy objects the wrong way
Vibration from driving or operating machinery
Being inactive or overweight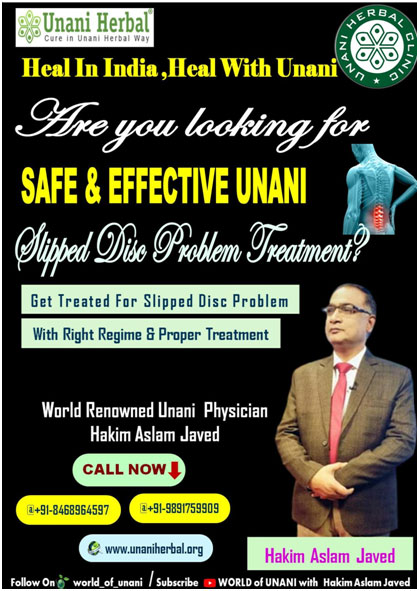 Symptoms Of Slipped Disc Include
pain and numbness, most commonly on one side of the body
pain that extends to your arms or legs
pain that worsens at night or with certain movements
pain that worsens after standing or sitting
pain when walking short distances
unexplained muscle weakness
tingling, aching, or burning sensations in the affected area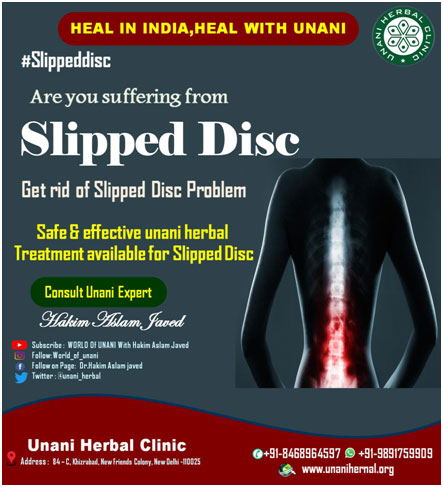 Nomination form for 2020 Global Awards
https://www.unaniherbal.org/nomination-form.html
For Consultation click here
Copyright 2014 Unani Herbal
If you wish to cancel your subscription to this newsletter click here