Digestive Problems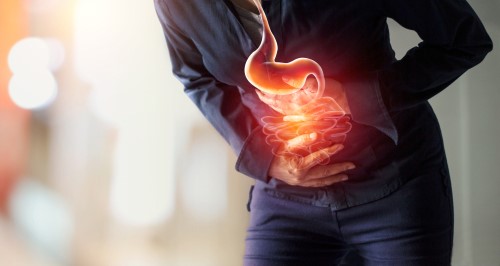 A Digestive Disease Is Any Health Problem That Occurs In The Digestive Tract. Conditions May Range From Mild To Serious. Some Common Problems Include Irritable Bowel Syndrome, Gastric, Amebiasis, Constipation.
1. Irritable Bowel Syndrome
Irritable Bowel Syndrome (Ibs) Is A Common Disorder That Affects The Stomach And Intestines, Also Called The Gastrointestinal Tract. Symptoms Include Cramping, Abdominal Pain, Bloating, Gas, And Diarrhea Or Constipation, Or Both. Ibs Is a Chronic Condition That You'll Need to Manage Long Term.
Symptoms Of Ibs Include:
Abdominal Pain or Cramps, Usually In the Lower Half Of The Abdomen.
Bloating.
Bowel Movements That Are Harder or Looser Than Usual.
Diarrhea, Constipation or Alternating Between the Two.
Excess Gas.
Mucus In Your Poop (May Look Whitish)
2. Amebiasis
Amebiasis Is A Disease Caused By The Parasite Entamoeba Histolytica. It Can Affect Anyone, Although It Is More Common In People Who Live In Tropical Areas With Poor Sanitary Conditions.
Symptoms of Amebiasis Include
Loose Stool
Abdominal Cramping
Stomach Pain
Diarrhea
Loss Of Appetite, However, Most People with AmebiasisWon't Experience Significant symptoms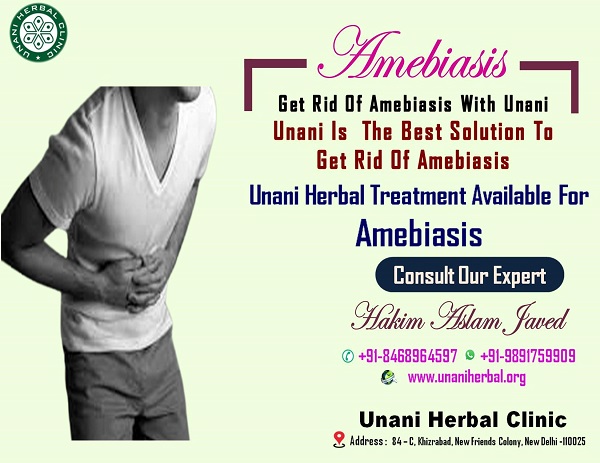 3. Gastritis
Gastritis Or Gas Problem In The Stomach Is A Condition Where The Stomach Membrane Layer Gets Disturbed And Leads To The Secretion Of Acids. Once These Acids Come In Contact With The Stomach Walls, It Gives Rise To Pain And Discomfort. This Condition Ultimately Leads To A Problem Called Gastric.
Symptoms Of Constipation Include:
Nausea Or Recurrent Upset Stomach
Abdominal Bloating
Abdominal Pain
Vomiting
Indigestion
Stomach Pain
Ulcers
Burning Sensation In The Stomach
Hiccups
Loss Of Appetite
Vomiting Blood Or Coffee Ground-Like Material
Black, Tarry Stools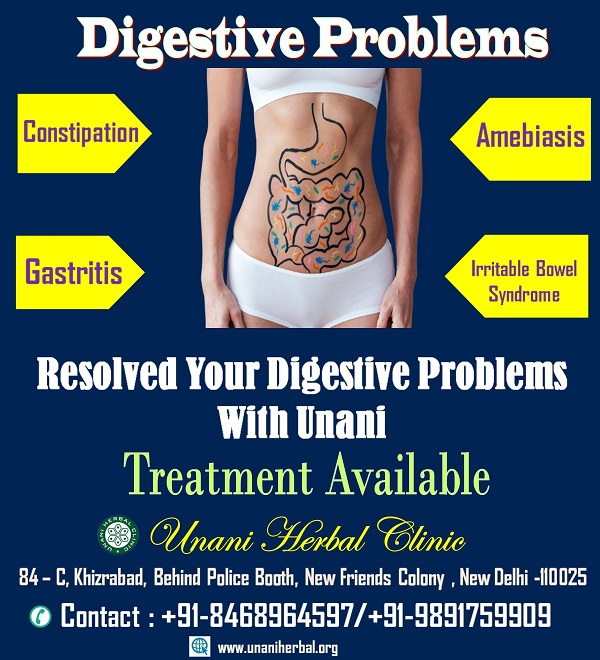 4. Constipation
Constipation Most Commonly Occurs When Waste Or Stool Moves Too Slowly Through The Digestive Tract Or Cannot Be Eliminated Effectively From The Rectum, Which May Cause The Stool To Become Hard And Dry. Chronic Constipation Has Many Possible Causes.
Symptoms Of Constipation Include:
You Have Fewer Than Three Bowel Movements A Week.
Your Stools Are Dry, Hard And/or Lumpy.
Your Stools Are Difficult Or Painful To Pass.
You Have A Stomach Ache Or Cramps.
You Feel Bloated And Nauseous.
You Feel That You Haven't Completely Emptied Your Bowels After A Movement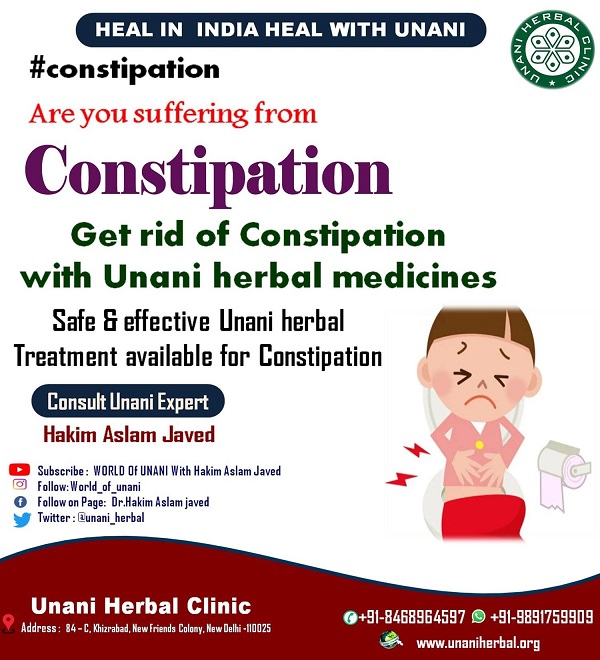 There's No Need to Suffer in Silence, Though. Here's A Top-To-Bottom Look at Some of The Most Prevalent Digestive Conditions, Symptoms, And The Most Effective Treatments Available. If You Suspect You Have One Of These Issues, Don't Delay In Speaking With A Unani Specialist.
Nomination form for 2022 Global Awards
https://www.unaniherbal.org/nomination-form.html
For Consultation click here
Copyright 2014 Unani Herbal
If you wish to cancel your subscription to this newsletter click here