What is sciatica?
Sciatica refers to pain that radiates along the path of the sciatic nerve, which branches from your lower back through your hips and buttocks and down each leg. Typically, sciatica affects only one side of your body. The sciatic nerve begins from nerve roots in the spinal cord in the low back and extends through the buttock area to send nerve endings down the lower limb. Sciatica pain is typically felt from the low back to behind the thigh and radiating down below the knee.
Treatments for sciatica depend on the underlying cause and the severity of the pain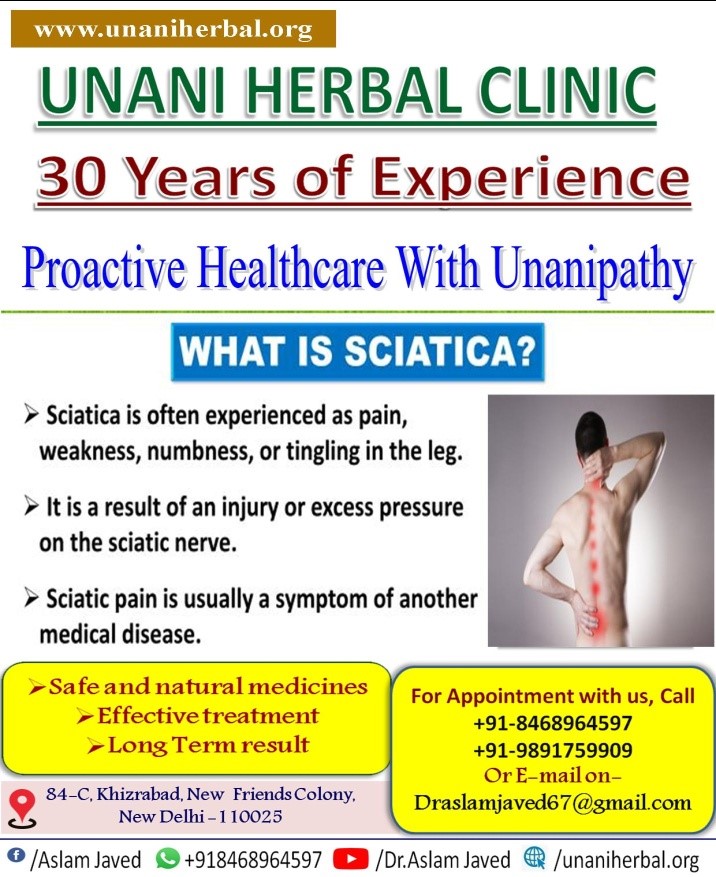 How Sciatica Works
Sciatica usually starts with a herniated disk in your lumbar (lower) spine. Your vertebrae (the bones that make up your spine) are separated and cushioned by flat, flexible, round disks of connective tissue. When a disk gets worn down -- either because of an injury or just years of use -- its soft center can begin to push out from the hard outer ring.
When a disk herniates, it might put pressure on the nerves around it. This can cause a lot of pain when that happens to be the sciatic nerve.
The sciatic nerve is the longest nerve in your body. It starts in your lower back and splits to run through your hips, buttocks, legs, and feet on both sides. Bone spurs and spinal stenosis (narrowing) can also put pressure on the sciatic nerve in the lower back. When that happens, it can cause a lot of problems all the way down the nerve.
The most distinctive sign of sciatica is pain that radiates from your lower back into the back or side or your legs. It can range from a mild ache to sharp, severe pain. You can also get numbness, tingling, and weakness in your leg or foot.
What are causes of sciatica?
While sciatica is most commonly a result of a lumbar disc herniationdirectly pressing on the nerve, any cause of irritation or inflammation of the sciatic nerve can produce the symptoms of sciatica. This irritation of nerves as a result of an abnormal intervertebral disc is referred to as radiculopathy. Aside from a pinched nerve from a disc, other causes of sciatica include irritation of the nerve from adjacent bone, tumors, muscle, internal bleeding, infections in or around the lumbar spine, injury, and other causes. Sometimes sciatica can occur because of irritation of the sciatic nerve during pregnancy.
Sciatica is caused when the sciatic nerve is pinched, usually from a herniated disk or bone spur. Other common causes of sciatica include:
Lumbar spinal stenosis (narrowing of the spinal canal in your lower back)
Degenerative disk disease (breakdown of disks, which act as cushions between your vertebrae)
Spondylolisthesis (a condition in which one vertebra slips forward over another one)
Pregnancy
Muscle spasm in your back or buttocks
Other things that can make your back pain worsen include being overweight, not exercising regularly, wearing high heels, or sleeping on a mattress that is too soft.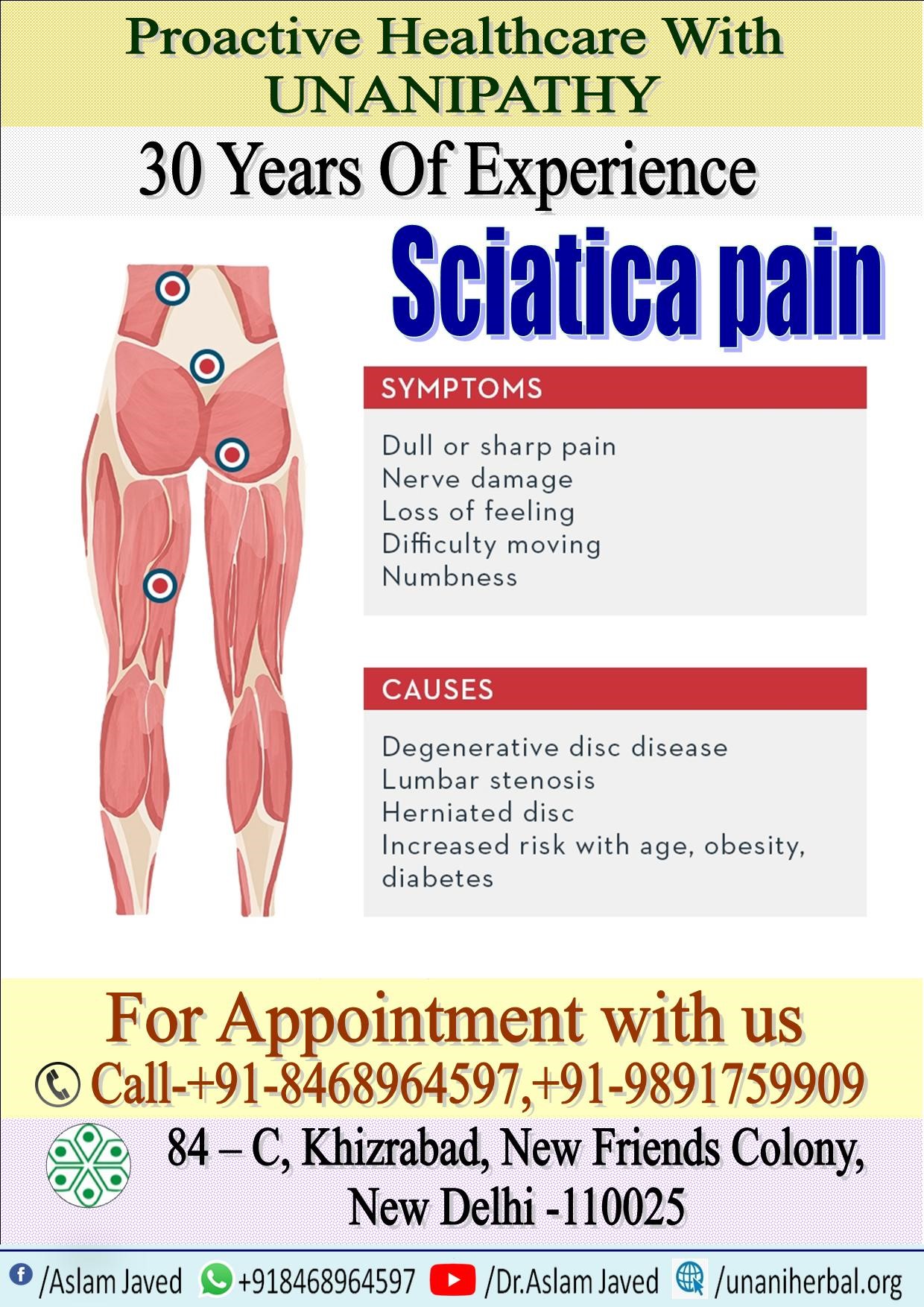 Symptoms of sciatica
Lower back pain.
Pain in the rear or leg that is worse when sitting.
Hip pain.
Burning or tingling down the leg.
Weakness, numbness, or difficulty moving the leg or foot.
A constant pain on one side of the rear.
A shooting pain that makes it difficult to stand up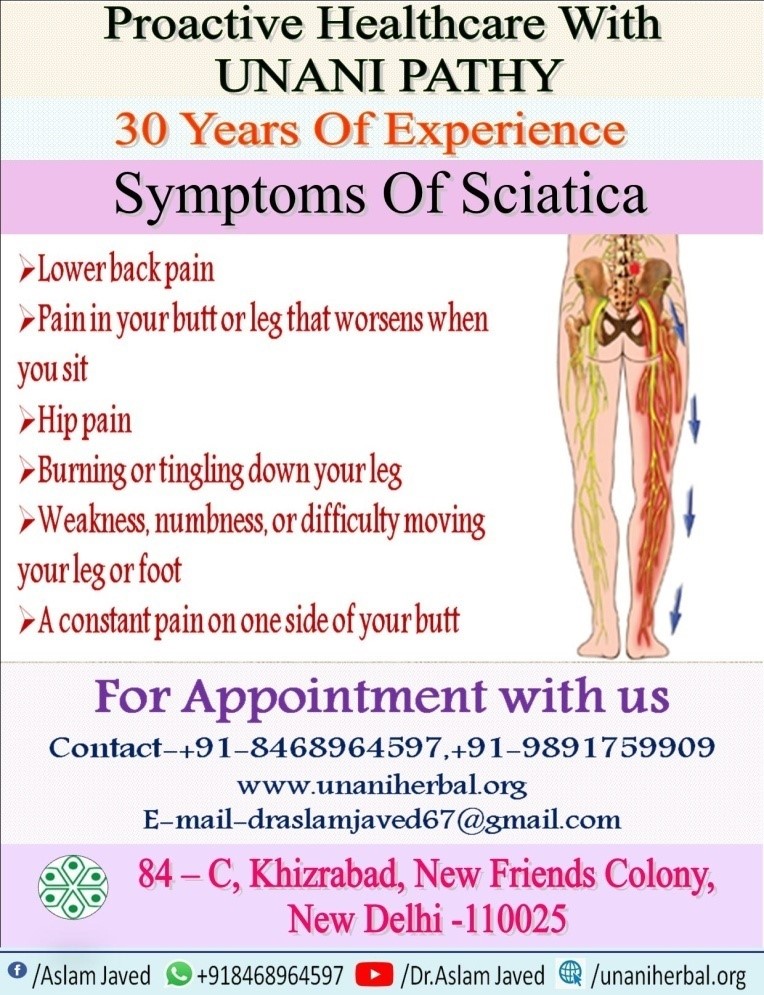 Signs that indicate you may have sciatica:
The pain is limited to the buttock and leg on one side of your body only.
You have pain or numbness deep within one of your buttocks.
You have lower back pain.
You have nerve tingling, pins and needles or an electric shock down one leg sometimes.
The pain is a sharp prickling, burning or tingling, rather than a dull ache.
You have weakness in the affected leg, e.g. your leg gives way when you stand up from sitting sometimes.
The pain is worse when sitting or standing, but better when lying down.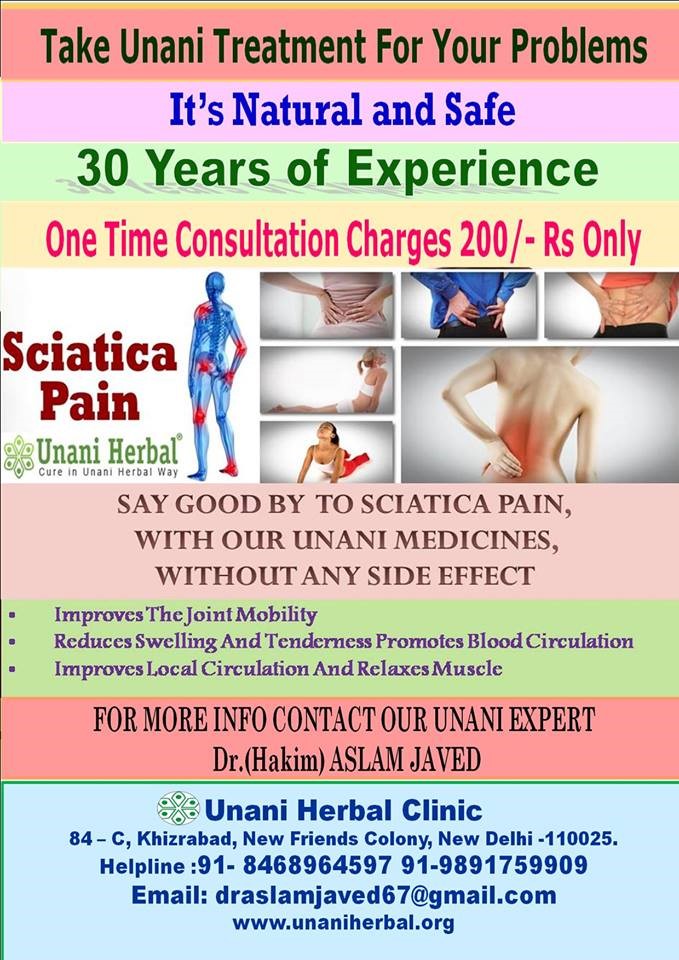 What are risk factors for sciatica?
Risk factors for sciatica include degenerative arthritis of the lumbar spine, lumbar disc disease, and slipped disc, and trauma or injury to the lumbar spine.
Sciatica causes pain, a burning sensation, numbness, or tingling radiating from the lower back and upper buttock down the back of the thigh to the back of the leg. The result is lumbar pain, buttock pain, hip pain, and leg pain. Sometimes the pain radiates around the hip or buttock to feel like hip pain. While sciatica is often associated with lower back pain (lumbago), it can be present without low back pain. Severe sciatica can make walking difficult if not impossible. Sometimes the symptoms of sciatica are aggravated by walking or bending at the waist and relieved by lying down. The pain relief by changing positions can be partial or complete.
Sciatica is a common type of pain that affects your sciatic nerve, which extends from your lower back through your hips and butt down the back of each leg.
Sciatica usually affects only one side of your lower body. Often, the pain extends from your lower back all the way through the back of the thigh and down through one of your legs. Depending on where your sciatic nerve is affected, the pain may also extend to your foot or toes.
For some people, the pain from sciatica can be severe and make it hard for them to do things they usually do. For others, it might not last long, but it bothers them and it has the potential to get worse.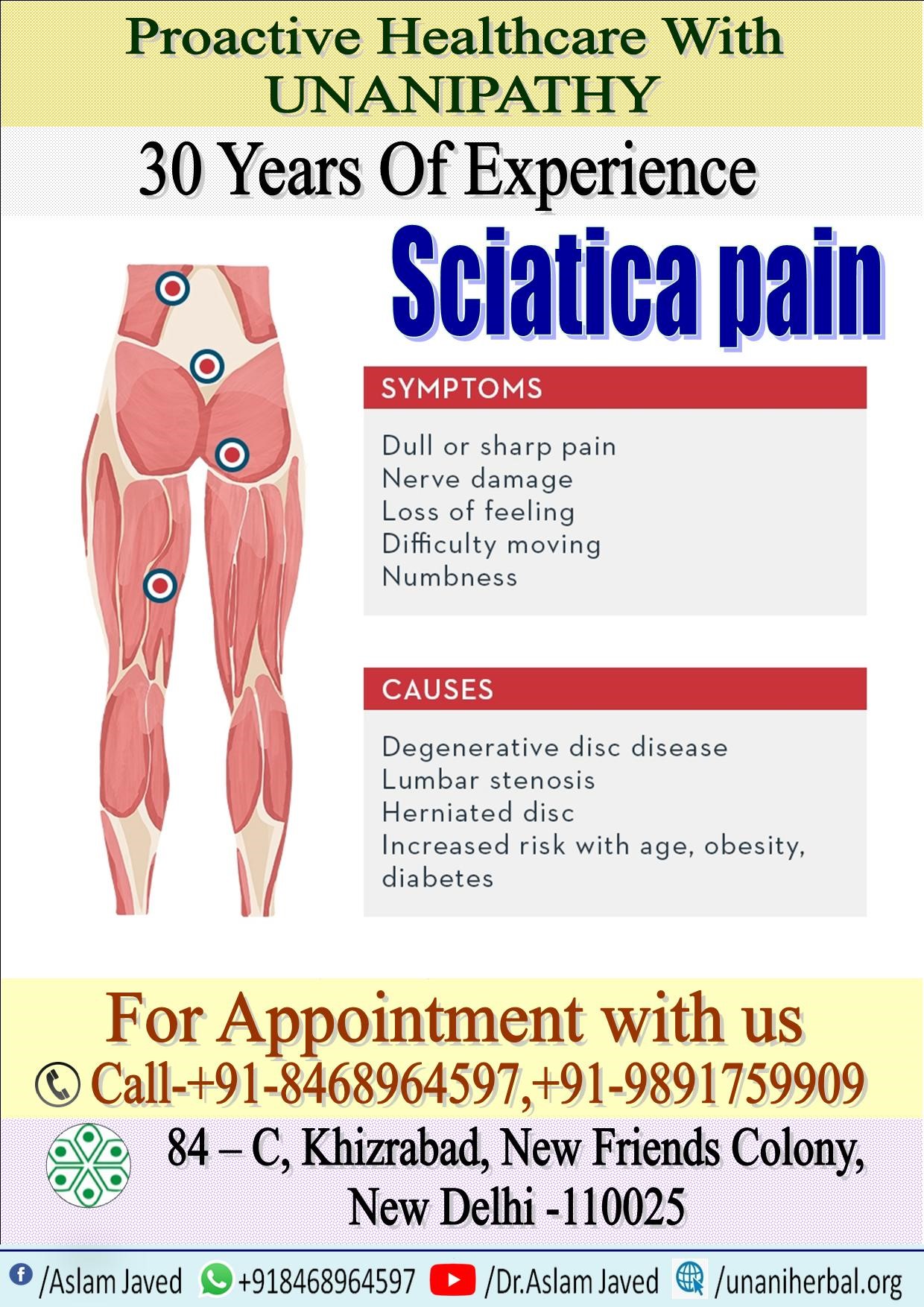 Nomination form for 2022 Global Awards
https://www.unaniherbal.org/nomination-form.html
For Consultation click here
Copyright 2014 Unani Herbal
If you wish to cancel your subscription to this newsletter click here