Female Sexual Dysfunction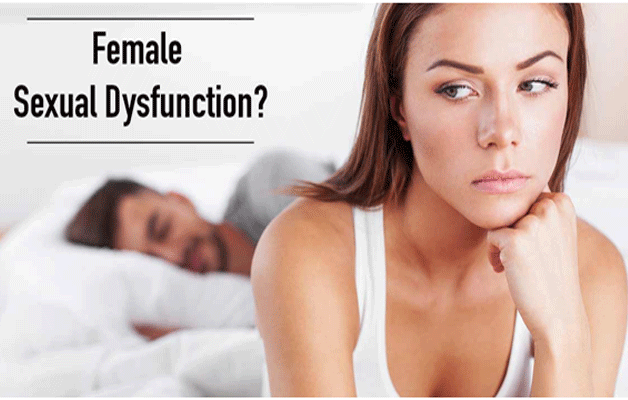 Many women experience problems with sexual function at some point, and some have difficulties throughout their lives. Female sexual dysfunction can occur at any stage of life. It can occur only in certain sexual situations or in all sexual situations. To identify the reasons behind sexual dysfunction, both physical and psychological factors have to be considered, including a woman's relationship with her partner.
While research suggests that sexual dysfunction is common (43% of women and 31% of men report some degree of difficulty), it is a topic that many people are hesitant to discuss. Fortunately, most cases of sexual dysfunction are treatable, so it is important to share your concerns with your partner and doctor.
Symptoms
1.Low sexual desire
Cold winds sometimes play havoc on your head. Hence, shield yourself with a warm muffler or scarf. If you drive a two-wheeler in India, invest in a good helmet and a muffler if you want to stay away with persistent headaches during winter.
2. Sexual arousal disorder
Your desire for sex might be intact, but you have difficulty with arousal or are unable to become aroused or maintain arousal during sexual activity.
3.Orgasmic disorder
You have persistent or recurrent difficulty in achieving orgasm after sufficient sexual arousal and ongoing stimulation.
4. Sexual pain disorder
You have pain associated with sexual stimulation or vaginal contact.
5. Loss of libido.
A reduced sex drive, affects some women at certain times of life, such as during pregnancy, after having a baby, or during times of stress. But some women experience it all the time.
Libido physical or psychological
causes
relationship problems
depression
previous mental or physical trauma
tiredness
diabetes – both type 1 and type 2 diabetes
hormone disorders
excessive alcohol consumption or drug use
certain medicines
Causes sexual dysfunction in women
Blood flow disorders
Certain medications and treatments
Gynecologic conditions
Hormonal changes
Particular health conditions
Depression
Stress
Relationship issues
Fatigue
Menopauses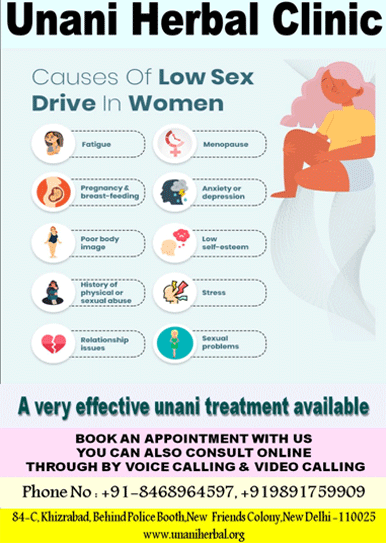 Risk factors
Some factors may increase your risk of sexual dysfunction:
Depression or anxiety
Heart and blood vessel disease
Neurological conditions, such as spinal cord injury or multiple sclerosis
Gynecological conditions
Certain medications, such as antidepressants or high blood pressure medications
Emotional or psychological stress, especially with regard to
your relationship with your partner
A history of sexual abuse
How common is sexual dysfunction in women?
Sexual dysfunction affects about 30% to 40% of women. A lack of desire is the most common complaint. Problems with sex tend to increase as women age, but can affect women at any stage of life. Sexual dysfunction may be temporary or chronic (long-lasting)
Some Tips to prevent sexual dysfunction
While there isn't a single way to prevent sexual dysfunction, you can reduce your risk by:
Avoiding drugs and too much alcohol.
Eating a balanced diet.
Exercising regularly.
Maintaining a healthy body weight.
Seeking help from a health care professional if you are experiencing trouble with your mood or difficulty communicating with your partner.
Also, talk to your healthcare provider about sexual dysfunction risk before starting new medications or undergoing certain medical procedures.
Nomination form for 2020 Global Awards
https://www.unaniherbal.org/nomination-form.html
For Consultation click here
Copyright 2014 Unani Herbal
If you wish to cancel your subscription to this newsletter click here